IW360 - Day 67 Sept 9th

Info:
I've got another exciting bit of news that came across the other day...Whole360 has partnered up with
Thrive Market
! If you are Paleo, live a healthy lifestyle etc, you HAVE to check out Thrive Market! Think of it as Costco except you don't have to go to the store, its all healthy for you and
if you click below you get a 30 day free trial membership, free shipping if you spend $49 and they are even throwing out an extra 25% discount for a limited time!
This is the place that I get my coconut aminos and avocado oil mayo - all at prices that are 20-50% cheaper than you will find it anywhere. If you want to try Paleo without the hassle, Thrive Market is a goldmine! Plus by clicking below you help support the Whole360 challenge!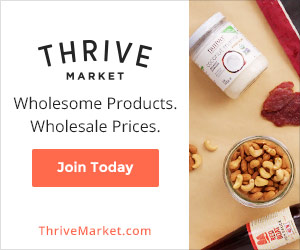 Click me to get delicious and healthy all in one spot...oh yeah and save $$$
Food Log:
Breakfast:
Salad with a burger patty, carrots and celery (yeah yeah)
Lunch:
Salad with a burger patty, carrots and celery
Dinner:
Chicken breast, carrots and celery
Exercise:
So much to do I didn't have time for anything other than some pushups (50) and Jumping jacks (100)
DAY 67 COMPLETE